Wireless Networking
---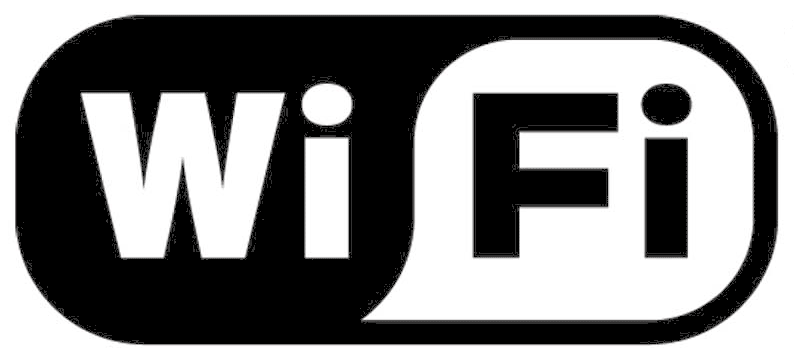 Wireless networks have become a staple in both homes and offices. Early skepticism about their security and performance has been put to rest with new security protocols and better equipment. Many of the largest network equipment manufacturers including Cisco, Linksys, Netgear, D-Link, and 3Com have full wireless product lines that cover practically every possible installation scenario, from single family homes, to large business campuses, to rural areas where buildings are several miles apart.
Lodgeport can make your home or office network wireless, allowing you to link multiple computers and laptops together to share files, printers, music, photographs and a single internet connection easily and effortlessly.
---
WiFi (or IEEE 802.11) was developed to link laptops and other mobile computing devices to LANs (Local Area Networks). The biggest advantage of WiFi is its simplicity. You can connect computers anywhere in your home or office without having to run wires and physically connect each computer. The computers connect to the network using low power radio waves, meaning the computers can be up to 150 feet apart and still be connected!
The radio waves used by WiFi are not so different from those used by $5 walkie-talkies. They have the ability to transmit and receive information by converting the encoded data into radio waves and then back again.
Lodgeport will install one or more central access points in your home or office. Workstations and laptops will be equipped with wireless cards. The access points will send out radio signals which will be read by the wireless cards, thus connecting all computers to the network
---
The Institute of Electrical and Electronics Engineers (IEEE) creates standards for technology related to electricity. 802.11 denotes a set of Wireless LAN standards developed by working group 11 of the IEEE LAN/MAN Standards Committee (IEEE 801). The a, b and g notations identify different flavors of the 802.11 standard.
802.11b was the first version to reach the marketplace. It is the slowest and least expensive. Due to 802.11g's compatibility and superiority, 802.11b has become obsolete.
802.11a is much faster than 802.11b, however, its higher price and its lower range (25 - 75 ft.) make it less desirable.
802.11g is a mix of a and b. It has the cost advantage and wider range of 802.11b (100 - 150 ft.) and the speed of 802.11a. It is compatible with the 802.11b technology and is considered the industry standard.
IEEE task group n began working on an amendment to the 802.11 standard in January of 2004. 802.11n will be 50 times faster than 802.11b and 10 times faster than 802.11a and 802.11g. The estimated release date for 802.11n is May 2007. "Pre-n" equipment is currently available for purchase, however Lodgeport does not recommend purchasing it as it is in compliance with the 802.11n draft. We are following the developments closely, and once the final technology is approved and released, we will offer it.
Fortunately, all of this radio technology is hidden in a WiFi card and is completely invisible. WiFi, in fact, is one of the easiest technologies that you will ever use.
---
How is a Wireless Network installed?
There are several stages involved in the installation of a wireless network. The stages vary in complication based on the installation location. Generally, Lodgeport uses the following wireless installation process:
Phase 1: Site Survey
A formal site survey is necessary prior to installation, especially in larger homes and offices. Lodgeport site surveyors use specialized test equipment to detect the presence of interfering signals. Walls, doors, elevator shafts, people and other obstacles also offer varying degrees of attenuation, and can cause your connection to be irregular and unpredictable. This initial assessment will allow us to locate the ideal installation point for your wireless network.
Phase 2: Equipment Staging and Testing
The next phase of the installation process is the equipment staging. We will prepare the wireless devices and set up a sample installation as close to the desired final installation point as possible. Additional tests will be performed to confirm the signal strength.
Phase 3: Installation and Final Testing
During the final installation, access points will be mounted in their permanent locations and workstations will be fitted with their new wireless adapters. Once installation is complete, final testing and a security audit will be performed to verify the protection level of the new wireless network. With our professional installation plan Lodgeport alleviates all potential security risks and allows you to enjoy all of the benefits that a guarantees the latest in wireless technology and security.
---
What are the Pros and Cons of a Wireless Network?
Pros

Cheaper than conventional wired networks

Easy and fast installation

No cables means no mess

Highly mobile (You can use the internet from your couch!)

Adding more computers is just a few clicks away
Cons

Slightly slower than wired counterparts

Can pose serious security risks if incorrectly installed

Possibility of slower connectivity caused by interference with surrounding devices (microwaves, cordless phones, fluorescent lights and high voltage lines) if a proper site survey is not conducted
---
Get Me Connected!
Please contact us for more information about wireless networking or to schedule a consultation.